The SCBC is now using The Common Game deals, which provides results across hundreds of tables for a superior comparison how you and your partner performed. Plus The Common Game sends out a more detailed report than available on our website or Live For Clubs and you have access to the dealing files for additional learning opportunities.
To receive these reports, simply add your email address to your ACBL profile on acbl.org. If you have registered your email address, but are not receiving these reports, email help@thecommongame.com.
Here's a portion of part of the report you get automatically.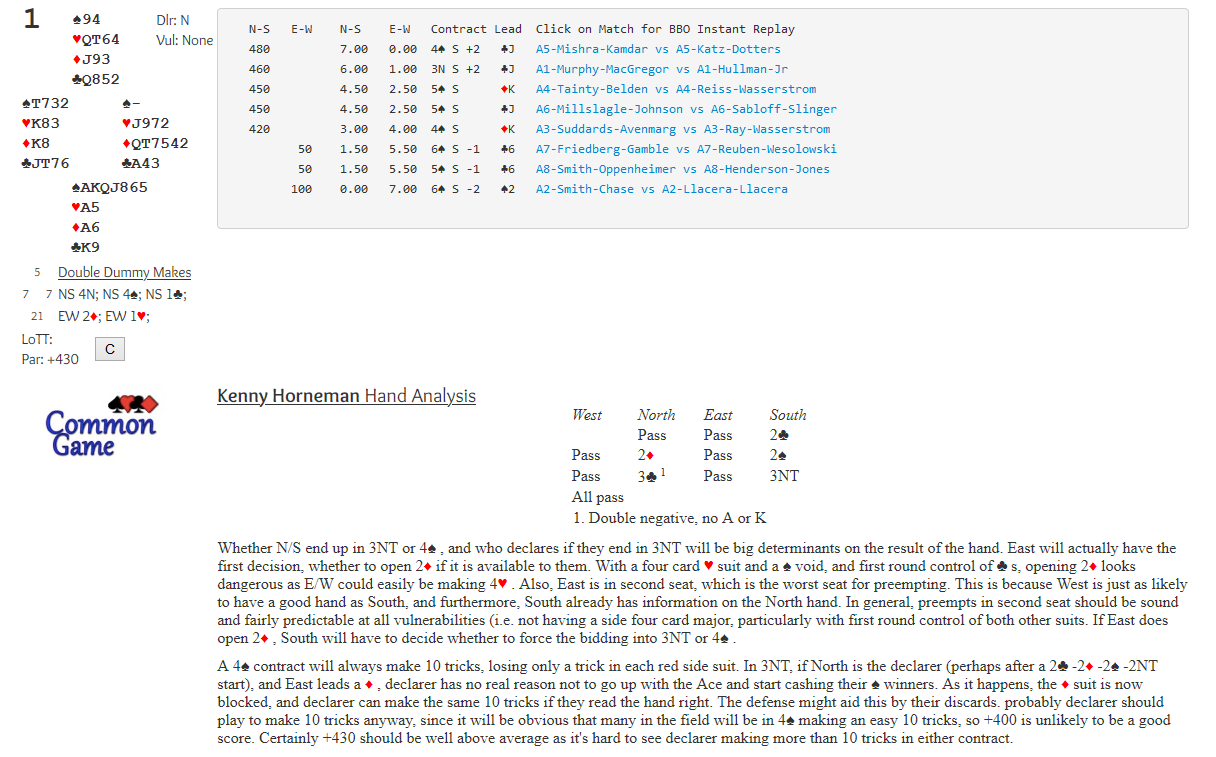 All games are currently conducted online as an ACBL Virtual Club (vClub) on BBO. Here's a document with details about our vClubs and how to register on BBO.
Here's a link for special "senior and vulnerable people" shopping days and hours at major grocery stores in Santa Cruz County. You can order online at many grocery stores as well.
The temporary closure of the SCBC facility continues. The Unit Board of Directors' policy is to keep the SCBC facility closed until face-to-face (F2F) bridge is again safe. This period may extend far past the date local health directives allow most activities to resume due to the nature of F2F bridge and because our members are in a high-risk category.
Due to the closure of the SCBC, Unit 550 Board of Director's Meeting Minutes and the Treasurer Reports are posted to the website following the monthly meeting. Click "Unit 550 Info" in the menu bar on the left when on the website.
The Unit 550 Board meetings are typically held on the 2nd Tuesday of the month via zoom during the closure. If you would like to attend or have an agenda item, contact Ken Llacera.